Course details
120 minutes with all you can drink «All 7 items» 6000 yen Comicom Course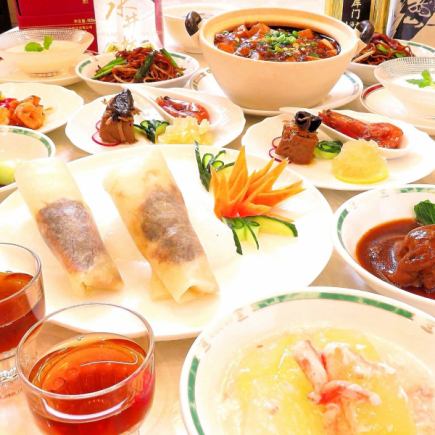 By using a coupon6000 yen
All-you-can-drink available

200 yen plus with jar and Shaoxing sake or draft beer! 300 yen plus jug out Shaoxing wine & draft beer!
Reservation deadline

Until 20 o'clock on the desired shopping day
Available days for reservation

Monday - Sunday - Public holidays - Holidays
Course menu
◆ Assorted three kinds of appetizers
Dried Scallop Cone Soup
◆ Stir-fried shrimp with XO sauce with seasonal vegetables
◆ Shanghai name vegetable fried udon pork groundfish soft soy sauce served with warm vegetables
◆ Hotaka Umi special water dumplings
◆ Fifth fried rice or Shanghai style fried noodles or Mabo tofu + rice
◆ Dessert
At +500 yen 【Kiln-grilled Peking Duck】 accepted!
All-you-can-drink menu
·beer
· Sapporo black label bottle beer
·wine
· Glass wine red · white
Shaoxing wine
· Shaoxing wine for 5 years
·whiskey
·whiskey
·Sake
·Sake
· Shochu
· Potato / wheat
·sour
· Raw lemon sour, raw grapefruit sour
·Fruit wine
· Anguishu / liquor sake
·Soft drink
· Oolong tea / orange / cola / ginger ale / Chinese tea
2018/10/25 update